Chaoyang Kaiwen Academy has been committed to providing students with the best teachers at home and abroad.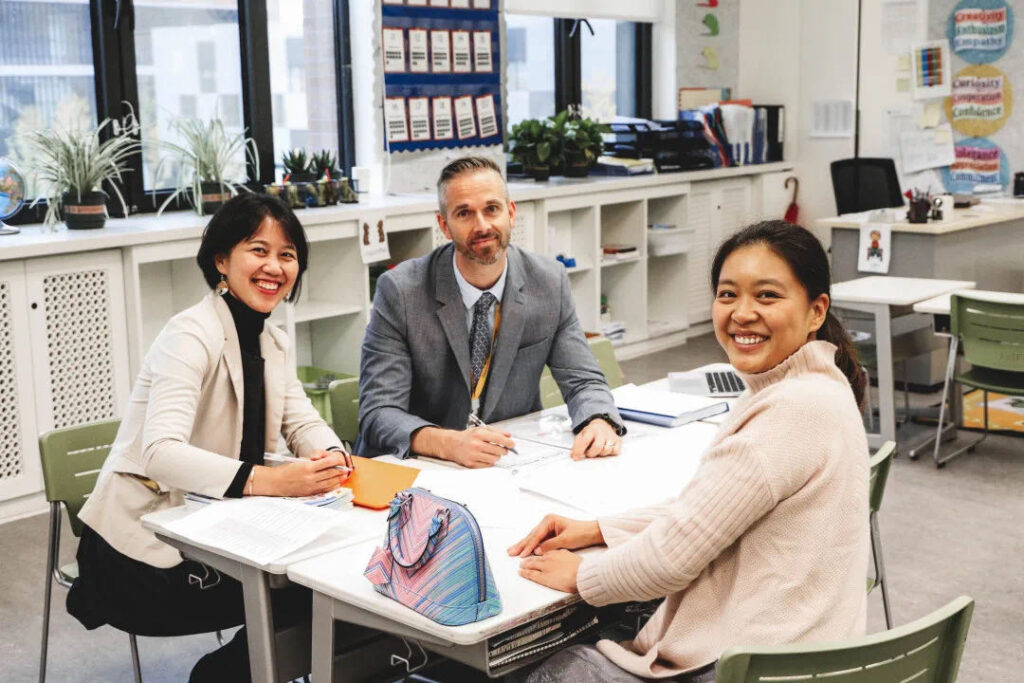 At CKWA, teachers boast rich experience and diverse background.
The ratio between Chinese and international teachers is as high as 1:1.
The faculty team is composed of backbone teachers with more than 5-10 years of teaching experience and excellent young teachers with overseas study and teaching experience.
High quality teachers and the teacher-student ratio as low as 1:5 can ensure that children at CKWA can get individualized attention from excellent teachers.
At CKWA, the super hardcore faculty team makes learning defying time and classroom, making education really happen in the knowledge transfer and application.
Currently, CKWA has 54 international teachers and 56 Chinese teachers. The proportion between international teachers and Chinese teachers is 1:1, with the teacher-student ratio of 1:5. More than half of the teachers hold master or above degree, and all teachers have many years of teaching experience. In addition, we would like to emphasize that this number is only the number of teachers, not including teachers in the departments such as learning support.
At the same time, the qualification of all teachers will be published on the school's official website so that parents can know more about each teacher, which makes them rest assured.
CKWA attaches great importance to the teacher recruitment process, so as to ensure that the teachers who join the community are enthusiastic and experienced and that Kaiwen students can receive professional guidance from qualified teachers and grow in a holistic and balanced manner.
Chaoyang Kaiwen attracts international teachers from all over the world and employs excellent Chinese teachers from top schools in Beijing.
At CKWA, we sincerely take the development of every teacher as the top priority and provide all-round development path for every teacher.
In terms of school management, in the 202020-21 academic year, we improve the management of various disciplines teaching and learning by strengthening the middle-level management and appointing subject group leaders as well as Chinese and international curriculum coordinators.
In terms of professional training, our school provides ample training budget for teachers every academic year, so that teachers can learn about the latest education philosophy and practice.
In terms of community services, the school provides on-campus apartments and three meals a day for every teacher in need. After the epidemic situation in Beijing was downgraded to level 3, the school organized two rounds of one-day tour in Beijing for teachers to do team building activities in famous scenic spots such as Beijing WTown.
In terms of salary and benefit package, CKWA provides very competitive salary and benefit package for excellent teachers to ensure their stability so that they can wholeheartedly and attentively provide our students with high-quality teaching.
Facing the outbreak of the epidemic, the rate of CKWA foreign teachers returning to Beijing reaches up to 80%.
Individual foreign teachers who are stranded abroad have also overcome the time difference and carry out online teaching for children.
After the risk of the epidemic was reduced, the school immediately applied and received the invitation letter for the first batch of foreign teachers to return to Beijing, and then applied for the second batch of foreign teachers to return to Beijing.
At CKWA, we have built a super hardcore faculty team through strict recruitment process, comprehensive community care and flexible management mechanism.
This faculty team will take CKWA to go further into the future.