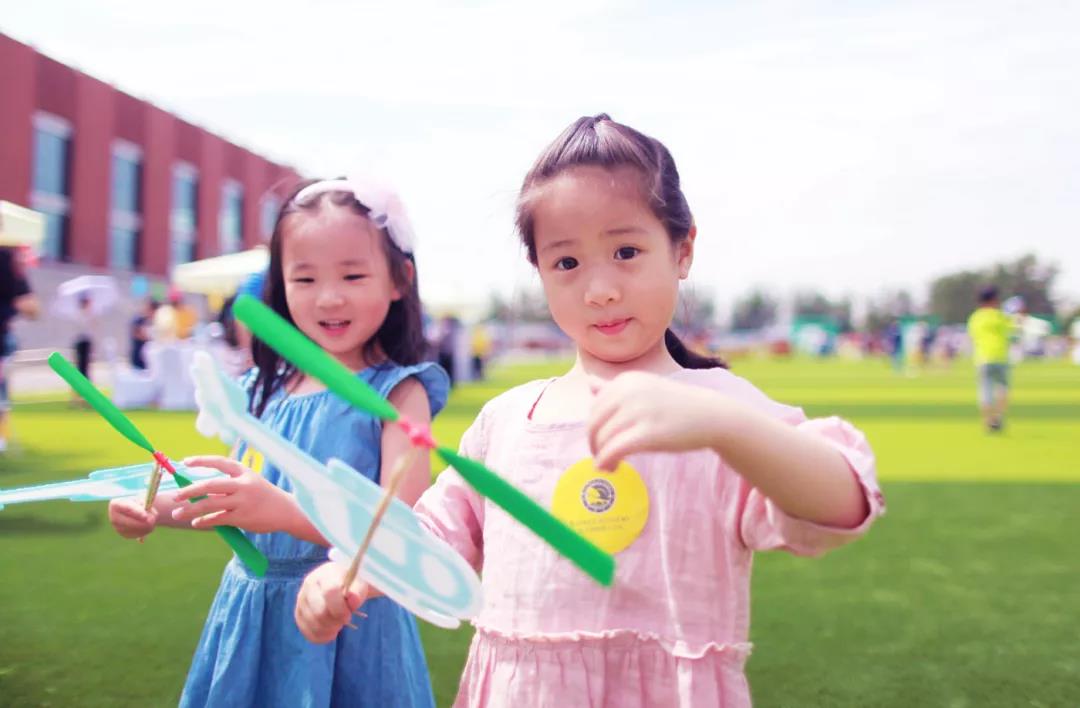 The wheel of four seasons turns. Spring has come again.
The first semester of 2019-20 school year has drawn to an end. As we lift the curtain of the second semester, let us review the highlight moments that we have experienced in the past year.
In retrospect, 2019 was a year full of thinking and inspiring. We progress through thinking and grow under inspiration.
During this year, the school has received numerous awards and recognition. Our children have reached new records and emerged on international stage.
No matter it is victory on sports arena, or engagement in public welfare, these moments have demonstrated the commitments and efforts of Kaiweners on the way of growth.
We have carefully selected 24 events to document the experience of Kaiwen in 2019. Let us encourage and inspire each other and be prepared for an even better 2020!
A Summary of Big Events in 2019
March
Zhengyao Chen, a G9 student of CKWA had his research paper published in Toxins, a SCI periodical, under the guidance of Prof Edward Gasanoff and Mr Li Feng, a curriculum researcher from the Academic Committee of Kaiwen Education Group.
April
The First Arts Festival of CKWA was successfully held and celebrated.
2019 Demoiselle Crane International Youth Ice Hockey Open
CKWA successfully hosted the 2019 demoiselle crane international youth ice hockey open. Kaiwen A team won the championship of Group B competition.
May
Voice in the United Nations
Siping Zheng, a G5 student of CKWA, was invited to make a speech at the headquarter of United Nations in Geneva as one of the initiators of Dr. Panda, a plan to call upon young people in fighting against malaria in Africa.
2019 Demoiselle Crane International Youth Fencing Open
Co-sponsored by Kaiwen Education Group and Beijing Fencing Association, the 2019 Demoiselle crane International Youth Fencing Open undertaken by Kaiwen Sports was the biggest youth fencing competition in Beijing-Tianjin-Hebei Area. Kaiwen Fencing Club won the third place of Women's Epee U17+ and the third place of Men's Epee U16.
August
Kaiwen Education Group Attending Essence Securities Educational Summit
Principal Huiwen Chen, the vice president of Academic Committee of Kaiwen Education Group made an analyzing speech about deepening educational reform at the Essence Securities Educational Summit, which helped Beijing public and private schools and educational investors better understand relevant policies.
September
Private offerings smoothly passing the audit of CSRC
Kaiwen Education (002659) Private Offerings smoothly passed the audit of CSRC (China Securities Regulatory Commission), providing stronger support for international education business development.
Becoming an official member of CCEA
Kaiwen Camp World officially joined China Camp Education Association.
Cambridge Assessment International Education Teacher PD training was successfully held at CKWA.
MLB International School Baseball Invitational Tournament
Kaiwen Baseball Club won the first place of U14 Group in MLB International School Baseball Invitational Tournament.
Manchester City Football Club Championship Trophy Exhibition
Six Championship Cups of Manchester City Football Club were exhibited on Kaiwen campus.
October
KWA x Shakespeare's Globe
Kaiwen Education Group established a ten-year long strategic partnership with Shakespeare's Globe in London.
November
Difei Li, a G9 student of CKWA, and Prof Edward Gasanoff jointly published their research paper on ECPT.
CKWA Hugo Robotic Club won the second place of secondary line patrol and the first place of primary team line patrol in Roborave Japan.
2019 New Prominent International School Award
CKWA was listed one of the ten new prominent international schools among 311 schools nationwide in the fifth VIS international school development conference.
2019 Chinese International School with Reputational Influence
In 2019 Tencent international school annual ceremony "Echo China", CKWA won the award as the international school with reputational influence in China.
2020 Yale Youth Economic Forum ASDAN Business Qualification Trials
In the 2020 Yale Youth Economic Forum ASDAN Business Qualification Trials, Kaiwen Academy won the gold-medal team, the best trading team, the best brand marketing team, the best enterprise image award, the marketing scenario creative design award, the best technological imagination award, and successfully got into the ASDAN 2020 business imitation contest All-Star Game.
December
HKWA triumphant news on Early University Application Result
HKWA G12 early applicants received offers from NYU and interview invitation from Cambridge University.
CKWA triumphant news on Early University Application Result
CKWA KAP student received fine arts studies offer from Rhode Island School of Design.
2019 Waterloo Mathematics Contest
Haoxuan Wang, a G7 student of CKWA, won the first place of the G8 group in the 2019 Waterloo Mathematics Contest held in Tianjin University contest area.
Expert panel from AdcancED visited HKWA
The expert panel from AdvancED visited HKWA and carried out careful observation on the overall school running.
New Rising Star in Camp Education
Kaiwen Camp World won the honored title of the New Rising Star in camp education on the Education Trip Conference organized by China Camp Education Association.
CKWA students and parent volunteers launched the Wish Tree project, a public welfare initiative to help Xingzhi Experimental Primary school.
A music exchange concert between Central Conservatory of Music and CKWA was successfully held.
The year 2019 was gone. We have grown older, but our kids have become stronger. With care for our children and passion to education, we continue our journey. We look forward to spending the next beautiful and fruitful ten years with our children.