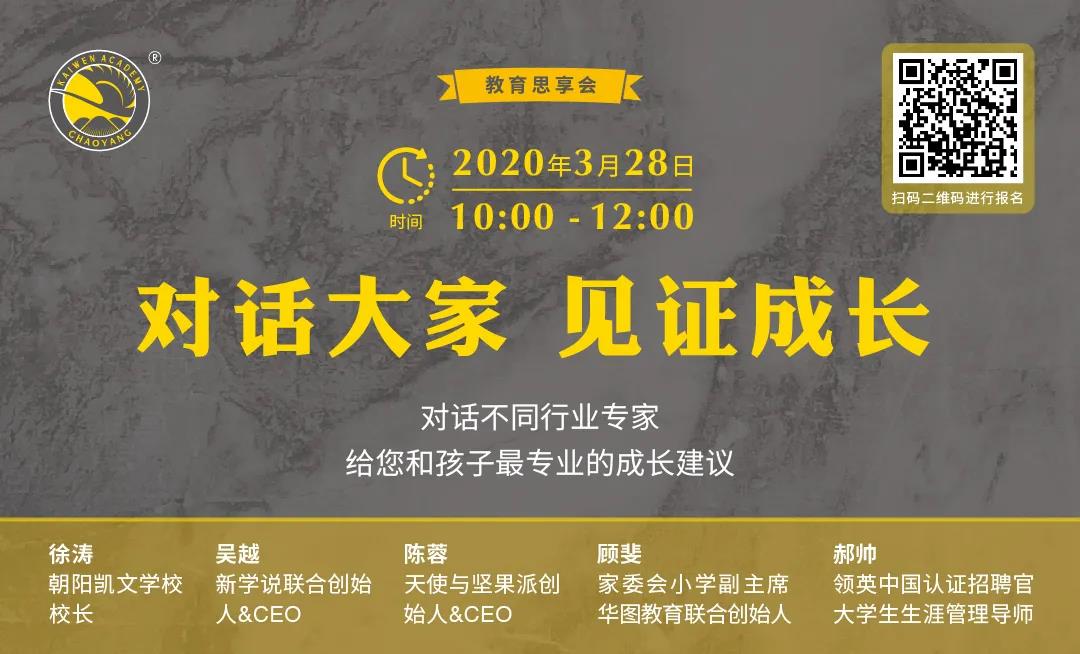 Growth is a process of change, but it is also a process of persistent efforts and long-term accumulation.
The differences between today's parents and the traditional parents are that young mom and dad are no longer simply satisfied with being a bystander of children's growth. They are more dedicated to in-depth accompany of their children. They hope to understand kids, study and grow with them together. They have a strong sense of participation in children's growth.
International education has an even higher requirement on children's ability to think, to learn and to express. Because of these high requirements, we can see the great pressure that parents are bearing.
To provide a healthy life and growth environment for children, as parents, we have spared no efforts to create the most suitable family environment, and to provide quality education for children. However, parents' puzzlement that comes along with children's growth has not been reduced because of all the efforts that we have done. What concerns parents is still the essential and eternal questions:
Whether the school I choose suits my children the best? What kind of school is a good school?
How can IGCSE/IBDP help children to develop?
How can we motivate and tap children's potential?
How can I accept myself and handle the close relationship between parents and kids?
There are so many extra curriculum and camps. How can I identify and choose the quality ones?
In the future, what kind of qualities can help children to stand out?
……
To solve your puzzlement, we sincerely invite you to attend Kaiwen Educational Idea Exchange Session online on March 28th. In this session, principal Christine Xu will talk with experts from various fields, and share with you the most considerate and practical growth advice, and interpret the significance of growth.
We believe that through this conversation, we will feel relieved and enlightened. Our epiphany will nurture children's growth.
Thank you for your participation.