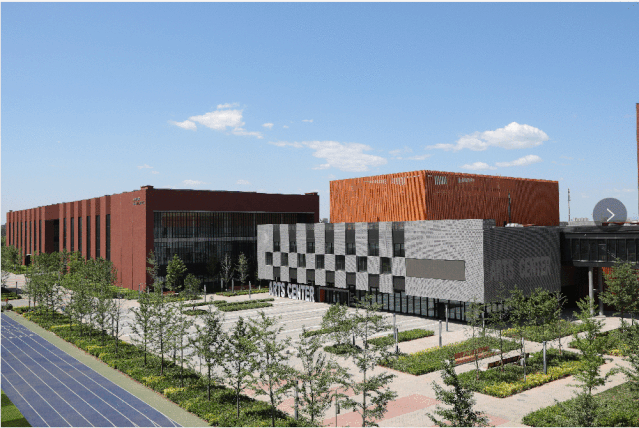 This was meant to be an unforgettable spring festival.
Because of the outbreak of novel coronavirus pneumonia, the whole country is united more than ever. Every change in the epidemic region is pulling the strings of our nerves.
This outbreak starts during the break of spring festival. To ensure the health and safety of the faculty and students, the executive leadership team has been doing distant discussion every day. A central office has been established to share the latest and important news regarding discussion result, work guidance and learning methods with students, parents, and staff in a timely manner.
On the 4th of February, CKWA has launched E-learning, initiating a boundless learning mode. Meanwhile, teachers are carefully preparing for lessons and online teaching, dedicated to make the best preparation for children. We believe that the modern technology and online communication will continue to support children's study at home and support their growth. We believe that, with parents and the school joining hands, children will be able to swim in the ocean of knowledge and acquire infinite learning skills even though the screen is limited.
Please follow us into the world of the boundless class and decode the e-learning of CKWA.
01
Principles of E-learning design
To ensure the quality of online learning, after various tests and discussions, we are moving forward with the following principles in mind:
Convenience in the use of technology tools
Integration of quality online resources
Diversity in the interaction channel between students and teachers
Efficiency and effectiveness in various communication
02 The learning mode of boundless class
From 8:00 – 8:30 every morning, students will have access to their HRT classrooms via Zoom and will begin their daily learning with their HRTs and classmates. From 2:30pm – 3:30pm in the afternoon, students will enter Zoom again to review what they learned during the day, under the guidance of respective HRTs, and to discuss a series of well-being topics.
Given the reality that teachers have different classes and subjects, lessons cannot be de-livered as what we are used to do at school, but instead we have arranged that every teacher will pre-record several micro-lessons. Teachers who are in Beijing will share the lesson via Class WeChat, and teachers who are overseas will share the lesson onto a website named Stream. Our PE, music and art teachers will also try their best to provide some micro-lessons to enrich and broaden students' online learning.
From 3:30pm – 4:30pm each day we will run an on-going Q & A period, when students can ask targeted questions by interacting with teachers through WeChat Work or Email. We will encourage students to initiate such an on-going Q & A whenever possible, and our teachers will try their best to reply at the earliest convenience.
Our network resources are rich enough for us to support extensive learning. Based on specific learning themes and contents, teachers will further support learning by selecting appropriate resources and integrating these alongside our pre-record micro-lessons.
We will consider the needs of students at different ages to support diversified learning, and will therefore further include project-based learning and report writing etc.
03 Customized Timetable for students
Teachers will provide guidance for the students to help them to design customized daily schedules during HRT periods. This will allow pupils to schedule time for the micro-lessons and to access all the other resources provided.
04 How to take care of students' mental health and meet individual needs
Every day, children will discuss topics related to Kaiwen Well-being Program at fixed time with teachers.
Besides well-being lessons, we will offer psychological counseling and support for individual students and families in need. Our teachers from the Learning Support Team will therefore also be working online. Please make us aware of your needs by contacting HRTs. We will support your individual needs. HRTs will establish timely communications via Class WeChat Work, providing clear instructions both from a technical and learning perspective to support the online learning at home.
In the meantime, we will hold an online education idea sharing conference on the 22nd of February. Experts from various industries will be invited to share with your methods and experience of emotion management.
05 Some comments on the E-learning
I will soon start e-learning with my classmates. I am excited about this new learning mode. It makes me feel that all my classmates are sitting around me. But on the other hand, I know I must finish and submit my homework on time soon. Teachers will check our attendance and health strictly.
I am already missing my teachers and friends.
—Aaron (student)
During the epidemic time, the leadership team of the school let us feel secure. As parents, we can receive emails from school leadership team and parents every day. Communication is very effective and timely. We understand the measures that the school has taken to respond to the epidemic. Although the school opening day is delayed, the school has started the e-learning in time, which has guaranteed the effective study of students. In face of epidemic, the efficient and well-organized executive leadership team of CKWA has made parents feel reassured.
—Mrs Zhao (Mother)
Even though we are in the break, the school, teachers and parents are united strongly in face of epidemic. Every day, we communicate with parents about children's health and study; we prepare lessons carefully for e-learning; we don't want to fail our students and parents.
—Mrs Ma (Teacher)