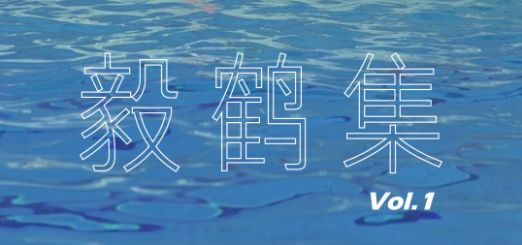 "The Crane of Discipline and Fortitude" is a special column of Kaiwen Sports Academy to advocate determination and diligence on a monthly basis. Each issue will feature one particular sport and present to you an interview with coaches, an introduction to the sport and Kaiwen's performance in relevant competitions.
"We hope that through sport, children will learn how to win and how to respond to loss; how to lead others and how to be led; how to challenge their own limits and how to play as a team; and when to strive harder and when to stop and admit failure."
Having witnessed how our fledging swimmers, led by seven senior coaches, demonstrate repeatedly their competitive abilities in intense games whose winner is often unknown until the last few seconds, we feel proud of them and honored to have the opportunity to interview the swimming coaches. At the end of the article you'll find a video introducing the Kaiwen swimming pool.
Xu Wenyu is a seventh grader of Chaoyang Kaiwen Academy. After taking the second place at the SAS-ISB International Swimming Contest, she told her coach Lin Yi that she thought she believed she was champion-capable – she was only 0.5 second away from the top place.
Lin Yi: senior coach of Kaiwen Sports Competition, retiree of the national swimming team, former holder of Asian and national records, torch bearer of Beijing 2008, coach of over 50 national teenager swimming champions
Q: What did you say to her about the loss of championship?
A: I told her she did a great job.
What I say to the children after games depends on their performance. I will tell them not to be carried away when they are already on the top and give them a pep talk when they are frustrated.
I was a professional swimmer. I have been there and I can understand how they feel. Nobody wants the championship more than the competing athletes. When they lose the game, they would blame themselves more than anyone else. Any criticism from outside will add oil to fire and backfire; they might lose confidence in themselves and even get cold feet in future games.
A good coach should be strict in training sessions and know how to congratulate or comfort the players after games.
Q: You said that a good coach should be strict in training sessions. Are you a demanding coach?
A: My training is rather intensive and strict. First of all, you need to instill the sense of sportsmanship among them.
It's extremely rare to gain without pain. In the field of sports, you must learn to keep on going, to never give up even when you are exhausted in order to excel. I think even for teenagers, the sports training should not be too easy and comfy.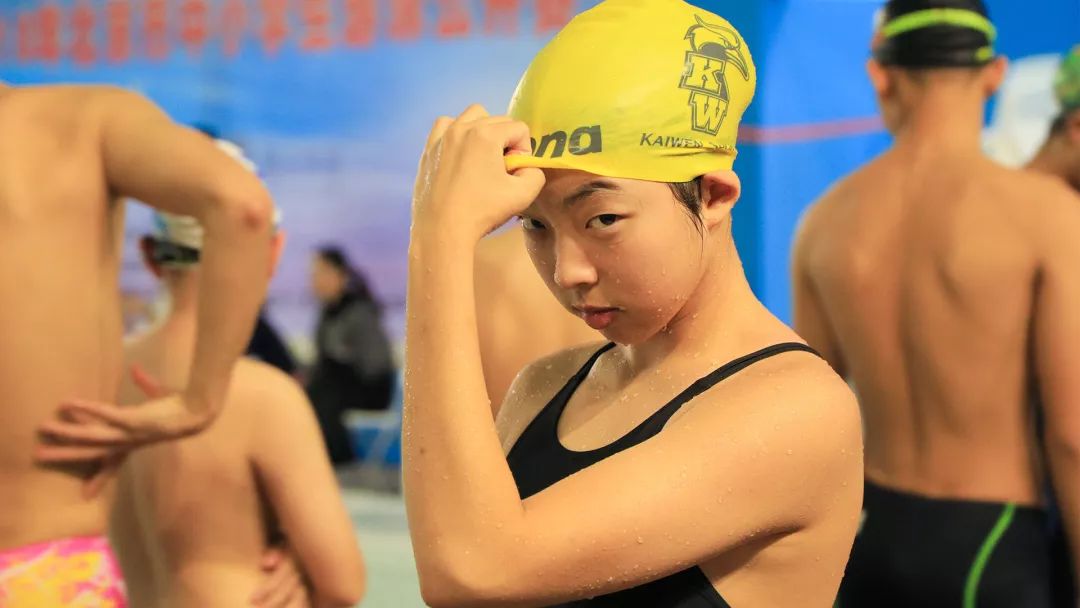 ▲ Xu Wenyu getting ready for Beijing Primary and Middle School Swimming Competition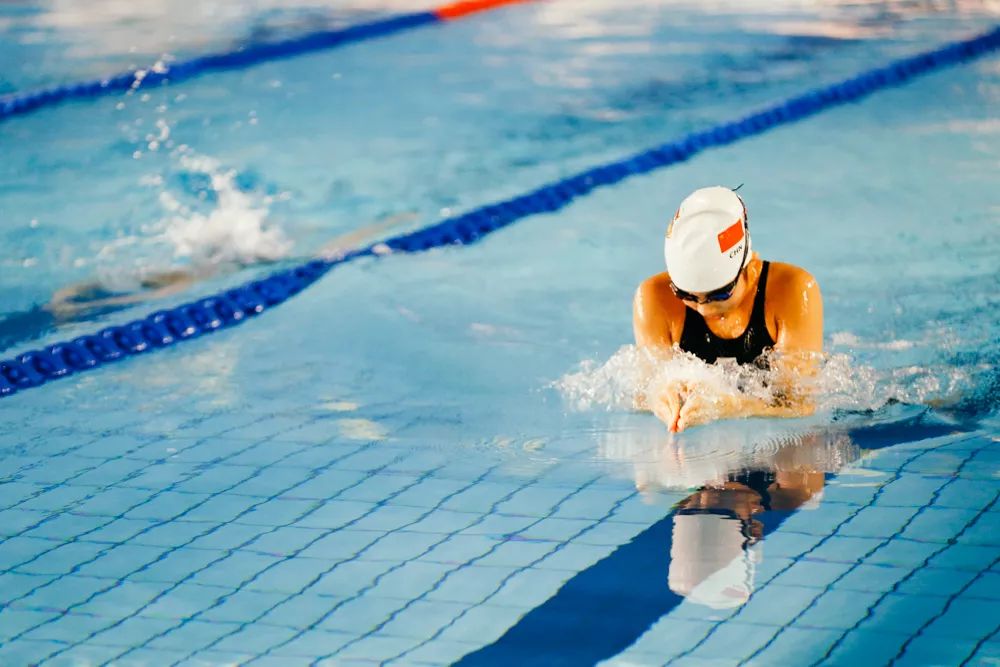 ▲

Training before the game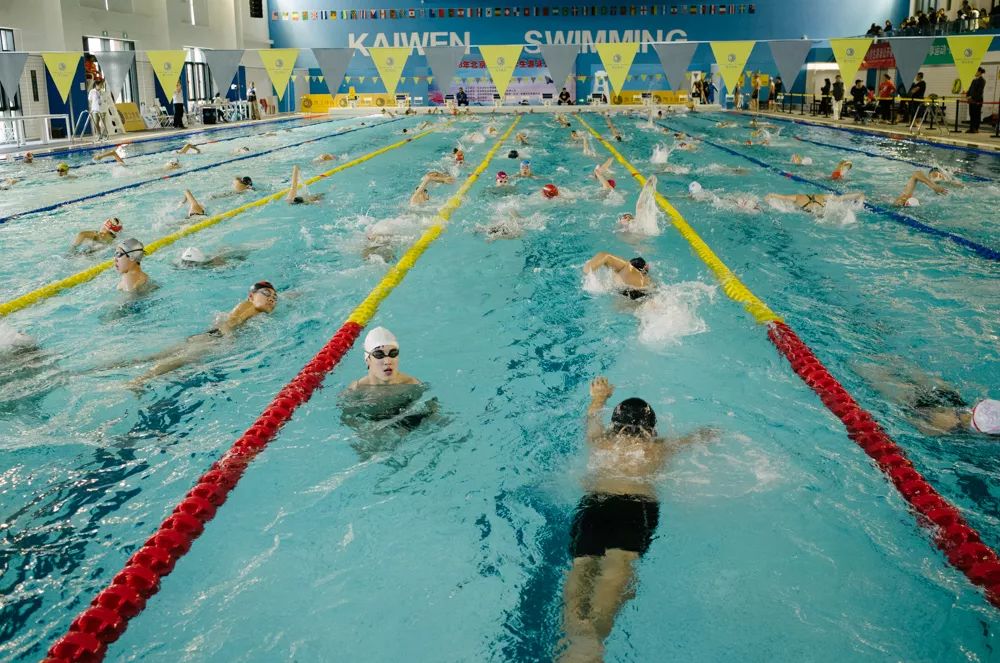 Q: Many children get nervous before games. What would you do to soothe their nerves?
A: The most important thing is to get used to it. Compete as much as possible, accumulate your experience, and learn along the way how to adjust your mentality and put yourself in your best status.
Pre-game counseling is also very important. They would fare better when they are informed of the tactics, process and commands before each game. But stress is inevitable. You become nervous because you know it's a big moment. Stress is natural and alright as long as it won't get in your way.
Q: Would the students give you a hard time when they are tired of training?
A: Of course. They are children and they will let others know when they are in a bad mood or tired of practicing. Emotional counseling is part of the job. A person who doesn't know how to control his temper won't go very far in sports or any other field. On such occasions, I will show them the value of endurance and encourage them to see what they are capable of.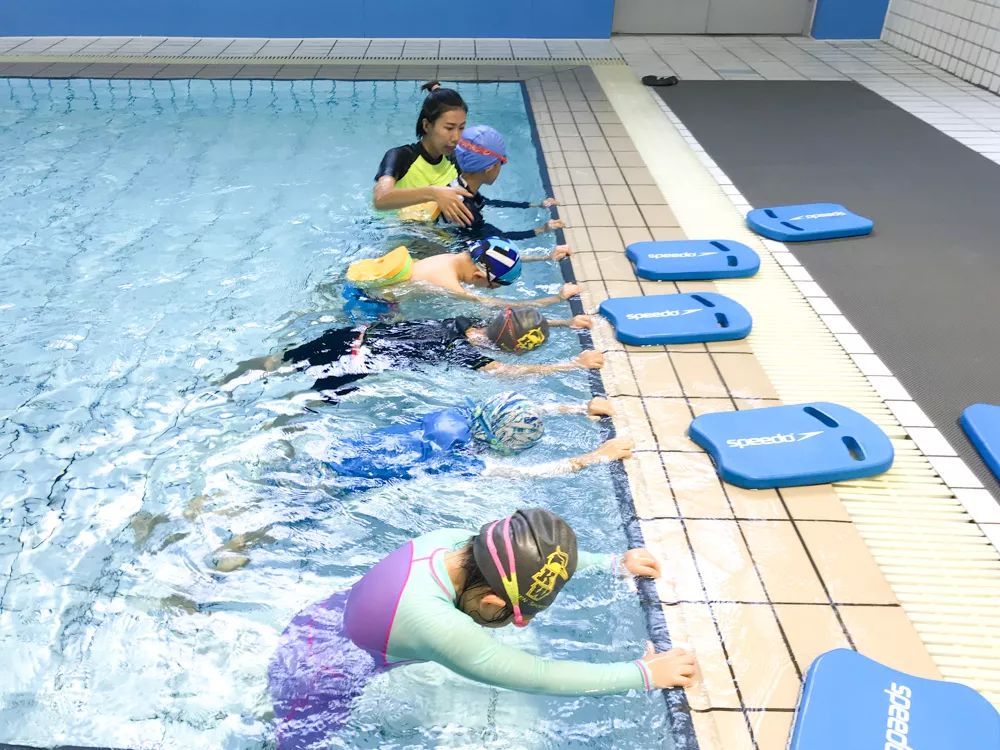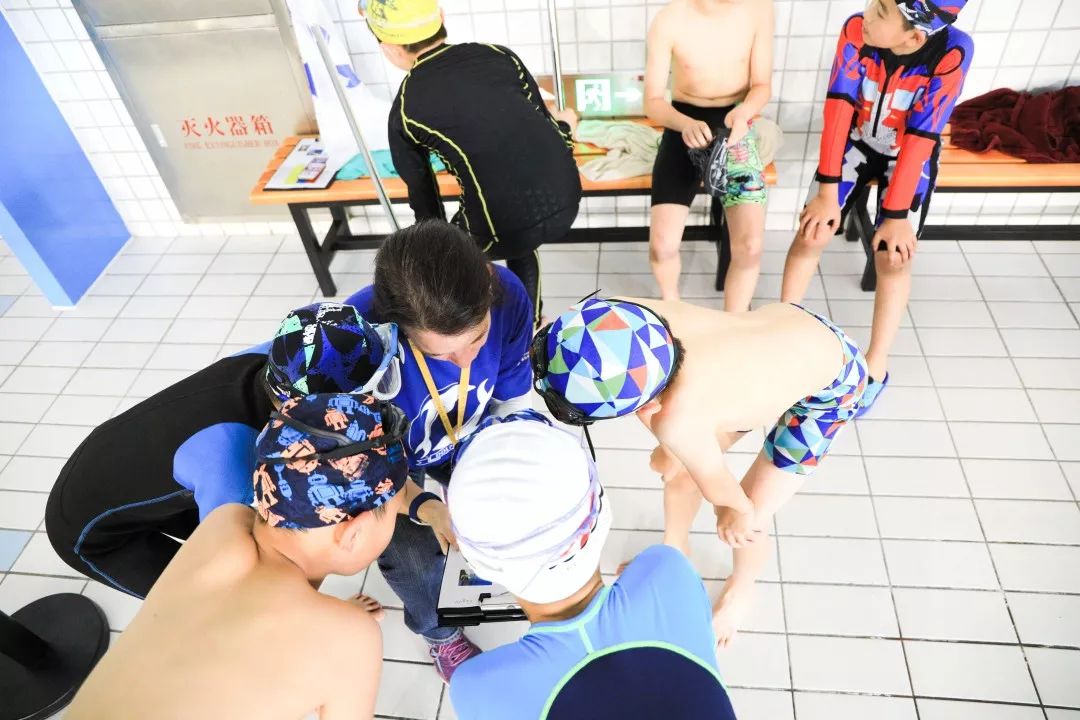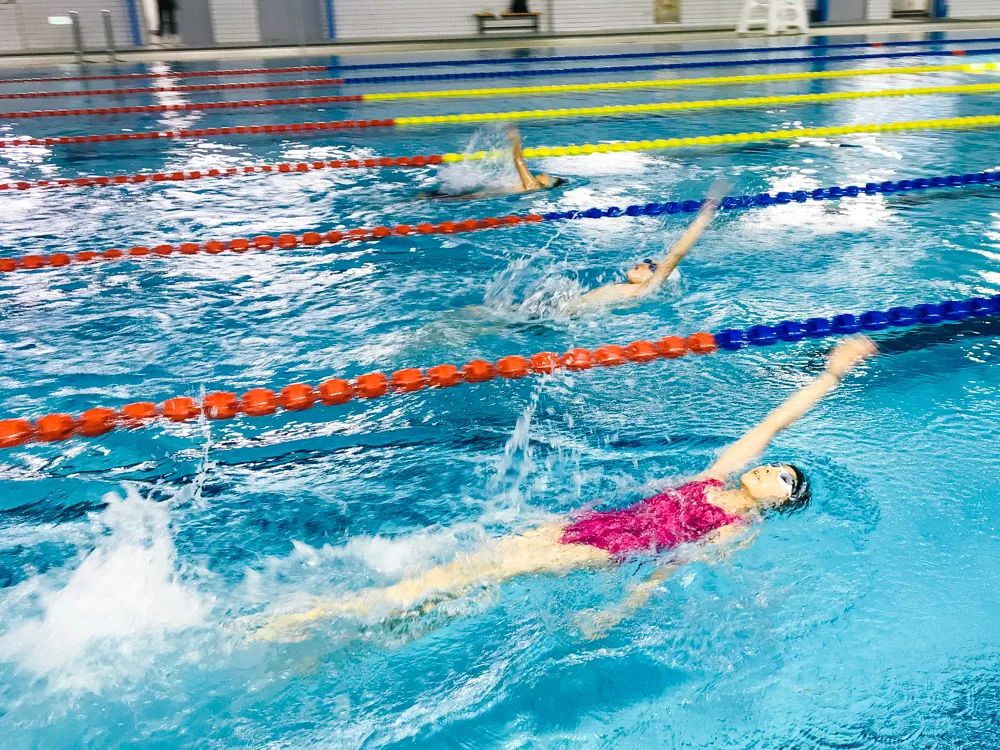 Q: Will you put up a swimming team?
A: Absolutely. We are looking for promising swimmers from the students.
What we want is more than a team; we want the children to learn to work with others, understand and respect each other, and be a team player.
When I recall my younger days, what thrills me and stays fresh in the memory are the joy of hard-won victories shared with coaches and teammates and regretful losses even after you did everything you could.
Introduction to and interviews with swimming coaches
Interviews with coaches of entry- and intermediate-level swimmers
Q: How long can one learn to swim? Is this the most often asked question by beginners?
A: Yes. Honestly, we don't want to make any promise on that. It's irresponsible to say things like you'll be able to swim in 10 days. The progress depends on many factors, such as concentration, attendance, and one's easiness in the water.
There's one thing we want to tell the parents: if you decide to take your children to the swimming class, do not quit halfway. Willpower is the most important for a swimmer.
Q: Is there any student whose progress you find amazing?
A: Yes. We have a student named Tao Yuxuan. She is in the sixth grade. She didn't know how to swim until half a year ago. She began by learning the breaststroke and her performance was not impressive.
But not she's a member of the competition team and skillful at not only breaststroke, but also freestyle and backstroke. She is honing her butterfly stroke too. She is a good swimmer now. The progress she has made within such a short time is quite stunning.
Q: What do you think is the secret to her progress?
A: Willpower, as I just said. She takes three swimming classes every week and has never missed a single one of them. The experience will do more good than swimming itself.
If children can keep doing or learning one thing with constant efforts for a long time, be it music, painting or sports, they will grow up with better concentration, endurance and persistence than their peers. These qualities will give them a huge advantage in adulthood.
Q: What's the training like?
A: We will spend about one third of the class hour practicing ashore, imitating the movement in water and doing some strength exercises, etc. During the competition season, we will develop customized training schemes for different players, which will focus on underwater training.
Q: What if the students are scared of water?
A: More than 100 students have taken the swimming class and most of them were first-time swimmers when they began. The insecurity about the water environment is very common among them. For beginners, it's especially scary when they cannot feel their feet solid on the water floor.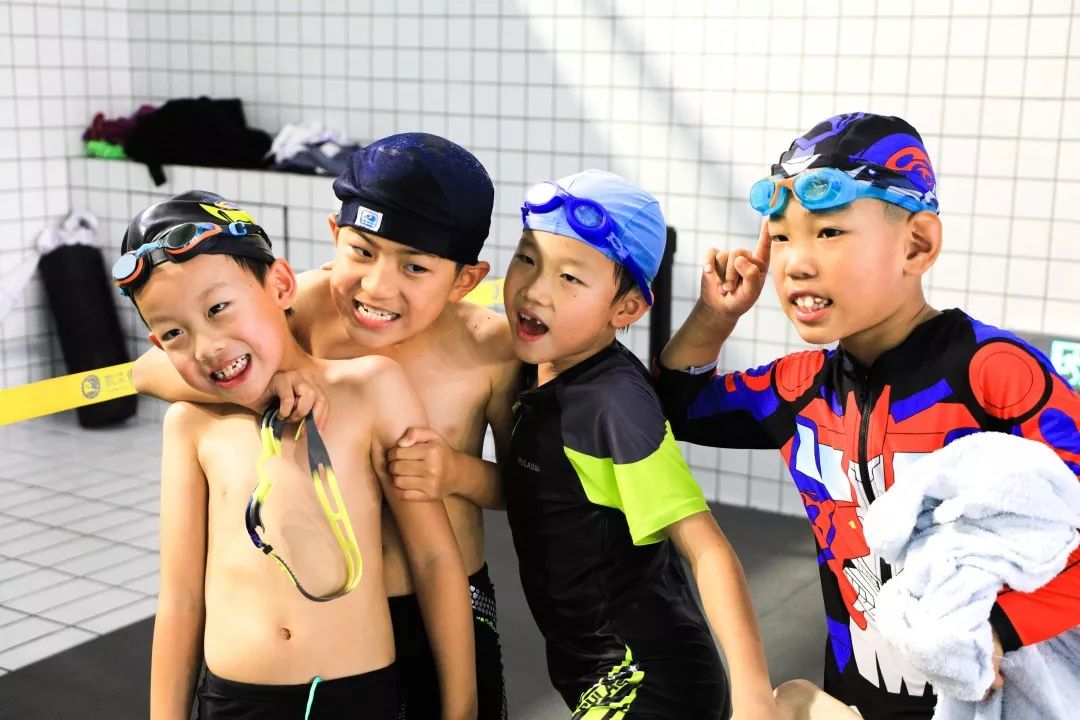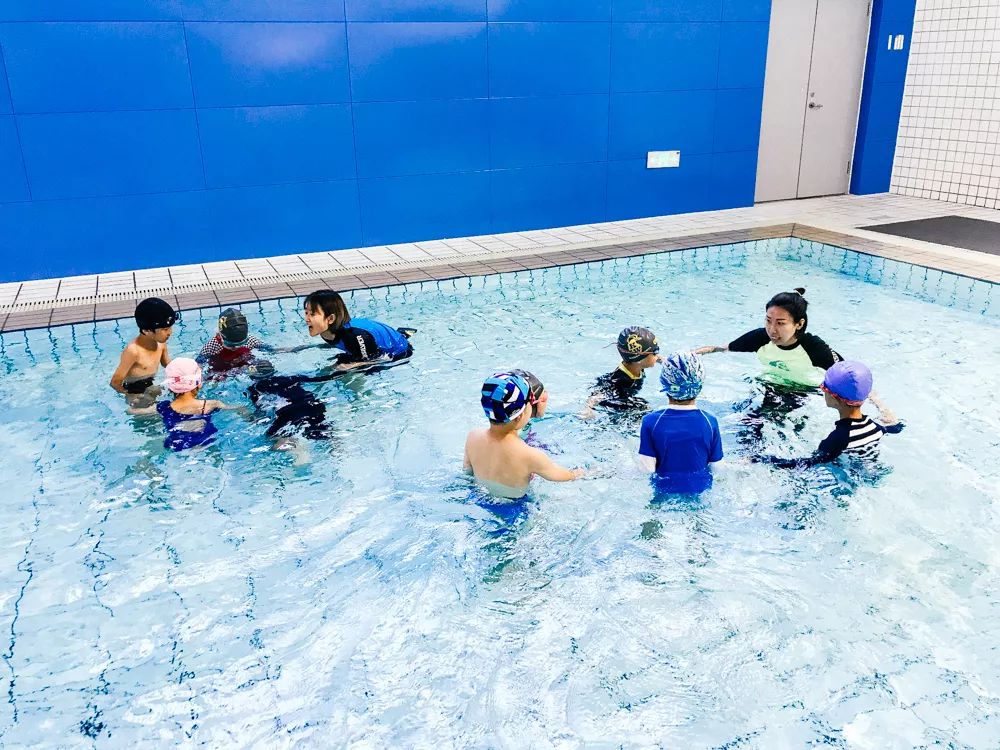 We have a shallow pond beside the standard swimming pool. There we help students get themselves comfortable in water and when they are ready, they can start learning how to swim in the standard pool.
Competition highlights and a video about the natatorium:
https://v.qq.com/x/page/e0803gt3fem.html?start=5
For your information, we have produced a short film about the swimming pool, the swimming competitions hosted on campus and those Kaiwen students have competed in outside the school.
National Synchronized Swimming Club Championship U-Series was held at Laishan District Sports Park of Yantai City from November 10 to 11, 2018. The Kaiwen swimming team was led by former Olympic champion Chen Xiaojun. Among them, Yao Chengxi, a rookie swimmer, grabbed three gold medals for designated moves, 200m medley swimming and single event in the teenage category. Since the natatorium was officially put into use this year, synchronized swimming has been gaining popularity among Kaiwen students.
Chaoyang Kaiwen Academy hosted the 2018 Beijing Primary and Middle School Swimming Competition from November 17 to 18, attracting the participation of 1,150 players from 99 schools and clubs across the city, including 11 from Kaiwen swimming team. It's so far the most widely-participated and the most competitive teenager swimming competition in Beijing.
The SAS-ISB International Swimming Contest was held from October 26 to 28 in Shanghai. The Kaiwen swimming team from both campuses competed in 44 events. In particular, Zhang Shuhe from the Haidian campus won the fifth place in men's 100m medley swimming for the group of 8-year-olds and below, and Xu Wenyu from the Chaoyang campus ranked the second in women's 50m breaststroke for the 11-and-12-year-olds, the fifth in women's 100m freestyle, the sixth in women's 50m freestyle for the 11-and-12-year-olds, and the seventh in women's 100m breaststroke for the 11-year-olds and above.
About the natatorium:
The swimming pool has eight competition-worthy standard lanes, each 50m long and 1.8m deep, with the temperature kept at around 27.5℃ around the year. The training pool is 0.6-0.8m deep.
All this is just a beginning. Swimmers should charge ahead and keep challenging their limits. The swimming pool will give you not only a fit and strong body, but also a strong character that will benefit you for the rest of your life.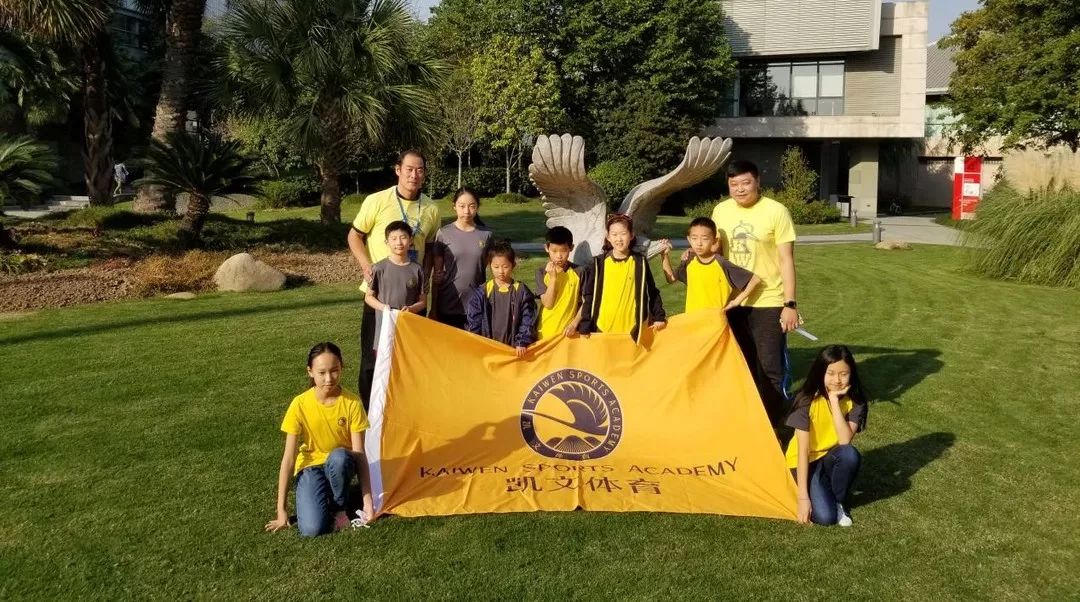 Thank you for reading.
As you are working to become better parents, we are also working to become a better school.