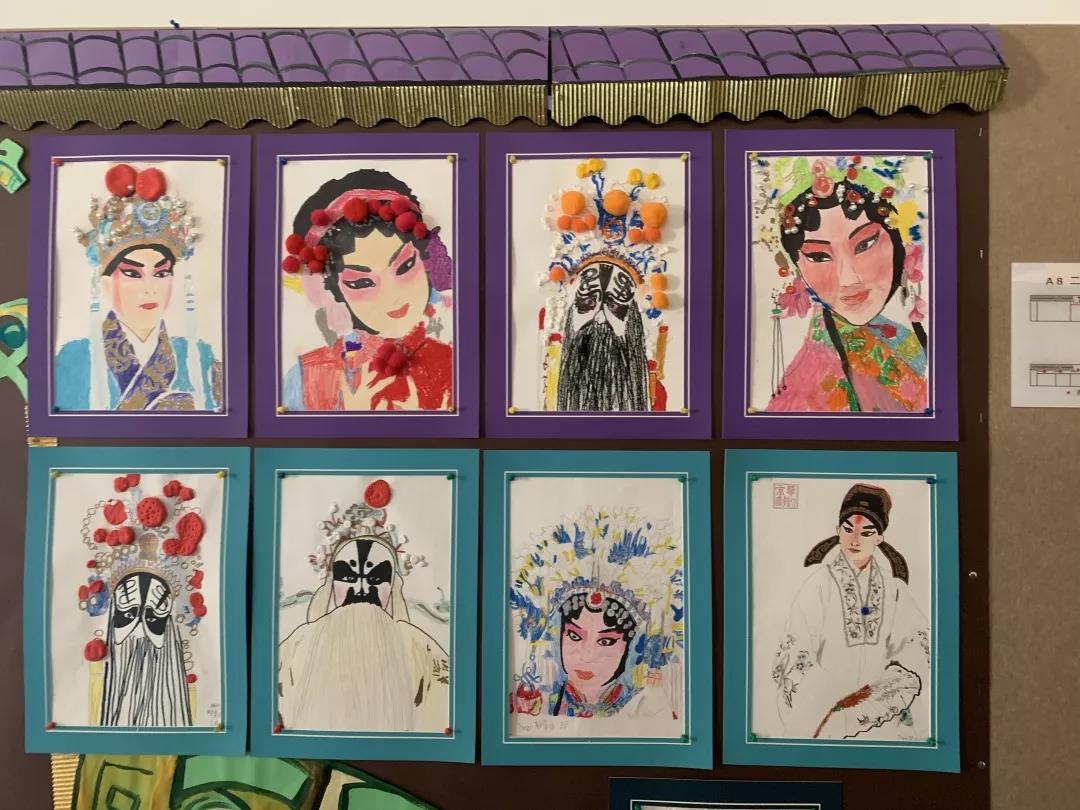 If you walk into Beijing Chaoyang Kaiwen Academy, you will be attracted by the glittering array of works hung in the corridor.
Among these works, some of them are about Natural Sciences, some of them are about Math
Some are in the form of words, some in the form of pictures
Some comes from the thinking from reading
Some comes from sudden inspiration
Chaoyang Kaiwen Academy advocates for life-long learning and whole child education. Students not only learn knowledge here but also skills. The school encourages students to strengthen their self-expression ability, critical thinking and reflection skills through various forms and media. No matter it is final report, or the achievement demonstration of every learning stage, from these works, we can see how students understand the world around them and how they adjust their emotion and search for the best solution when meeting difficulties.
In one semester, we can see from children's work that they have also learnt many skills as well as developing interests and grasping knowledge. These corridor works are only a small part of the whole child education of Chaoyang Kaiwen Academy. All the rich experience here will accompany children a life-long time.
01 Creativity
Creativity is one of the most important skills for society development of today. Children's boundless imagination will be the keystone for their future development. In their growth, only the boundless education can give the rich soil for creativity to take root and sprout.
I am sure that you will have your thumb up when you see children's works in the corridor.
02 Sports Skills
Besides regular sports classes, using paintbrush and doing graffiti are also a form of sports. Whether children can use scissors safely, coordinate hands and brain well, cut paper in a line are all important factors to measure sports skills.
03 Well-being
"Kaiwen Well-being class" is a series of family education course initiated by Christine Xu since April. This program aims to share every aspects of education with parents and students. Take "anti-bullying" as an example, students have learnt a lot about "anti-bullying" this term. Through lecture, children make posters, let others understand the importance of kindness, and learn how to react if becoming the victims of bullying.
04 Problem-solving skills
One main purpose of inquiry-based learning is to cultivate children's problem-solving abilities. The education of CKWA avoids mechanic education. Through posing questions, teachers lead children to think and solve problems on their own.
This not only strengthen their critical thinking abilities, but also problem-solving abilities. These skills will reach many aspects of their life and will remain important and valuable in their life even these children become adults.
05 Concentration Ability
Much concentration is needed to accomplish a task or finish a work. This is rare opportunities in children's growth. When you relentlessly paint or sing or learn some part of an opera, you must concentrate. Concentration is critical to study and life.
06 Teamwork
Many works can only be accomplished by working in team. In this process, team members must shoulder different responsibilities, confirm unified goals and play their strengths. When they have different opinions, kids need to coordinate and make compromise. This is the core of teamwork.
The whole child education of Chaoyang Kaiwen Academy puts emphasis on thinking skills, focuses on the experience and growth of children as well as the development of their independent and critical thinking skills.