Beijing Chaoyang Kaiwen Academy has been officially authorized with the International Baccalaureate (IB) Diploma Programme since Feb. 2020, and Beijing Chaoyang Kaiwen Academy is now an IB World School.
IB World Schools share a common philosophy – a commitment to improve the teaching and learning of a diverse and inclusive community of students by delivering challenging, high quality programmes of international education that share a powerful vision.
For further information about the IB and its programmes, visit www.ibo.org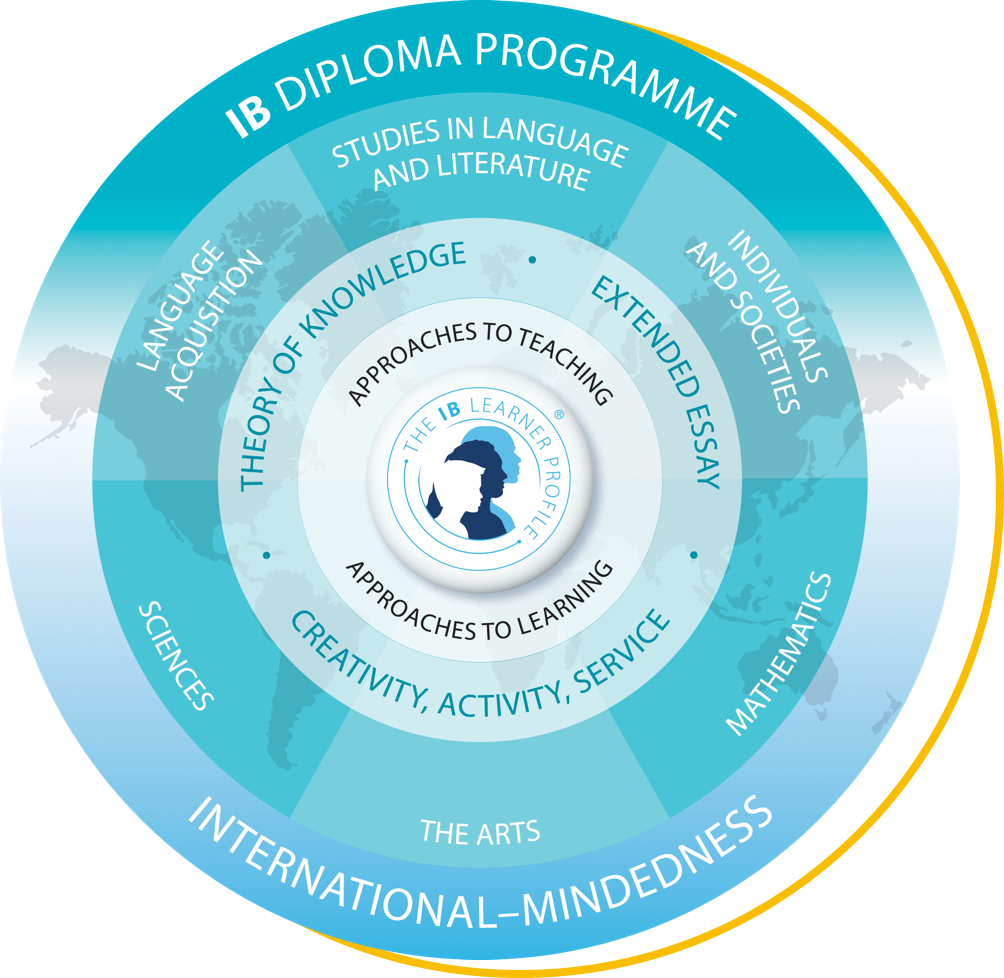 The IB Diploma
The IB Diploma provides a highly rigorous, broad curriculum that is recognized the world over and is a gateway to accessing the world's top universities.
---
Students study six subjects, one chosen from each of six different subject groups. In addition, all students engage in three core components, namely;
Theory of Knowledge (TOK), which cultivates students' critical thinking skills to prevent subjective and ideological biases, and strengthens their capability for rational thought and expression.
The Extended Essay (EE), which cultivates students' mastery of approaches to research, formulation of ideas, and writing standards.
Creativity, Action and Service (CAS), which  provides students with opportunities to combine knowledge covered in class with experiential learning activities, helping them to learn to serve society, care for others, exercise organizing and planning skills, and exercise their social responsibilities