Chaoyang Kaiwen Academy is proud to offer an academic education of distinction. Bespoke teaching programmes are offered within each section of the school, utilizing a range of teaching styles, so as to ensure that all of our pupils are fully supported in their learning.
Within our primary division teachers benefit from the shared presence of both a Chinese and English speaking teacher. This allows our pupils to simultaneously develop a fluency in English whilst supported in their understanding through guidance in their mother tongue. Our primary school curriculum is driven by the rigorous requirements of the Chinese National Curriculum but also incorporates the skills driven approach of a Western style curriculum. Children therefore benefit from a well-balanced, forward-thinking holistic curriculum.As our pupils graduate to the middle school building, they sense an expectation of greater independent learning but continue to benefit from our mix of Chinese and International teachers. The Chinese National Curriculum remains at the centre of pupils' education as they study within small classes which allow them to engage more fully with their learning.Within the high school the focus shifts to an international curriculum, with specialist teachers preparing pupils for iGCSE, the International Baccalaureate.Outstanding, internationally experienced teachers guide our pupils within small, focused classes towards their iGCSE and senior school goals.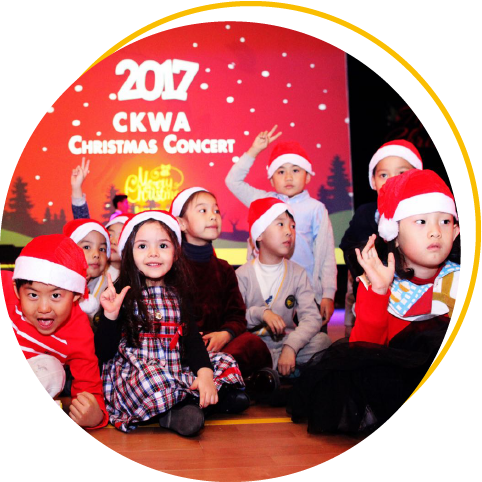 Reception
Pre-school courses are focused on preparing children to learn most effectively as they move into formal school education.
A strong emphasis upon language skills ensures that our kindergarten children begin their journey towards becoming bilingual learners, whilst developing their understanding through varied, engaging activities.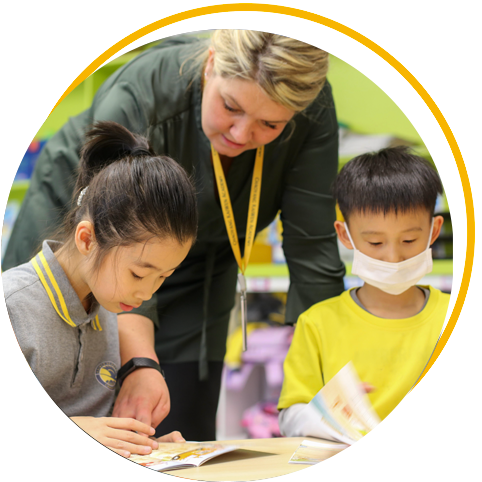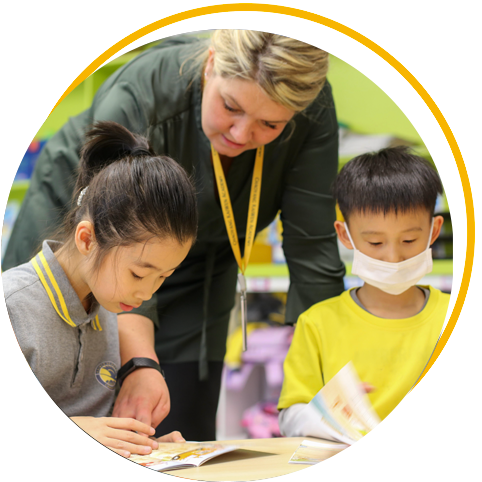 Primary School
The primary school focuses upon teaching the Chinese national curriculum, whilst developing a solid foundation in English language.
Chinese teachers support learning in mathematics and Chinese, whilst international teachers focus on English language skills, so that our pupils develop a broad vocabulary across these subject areas.
Our co-teaching model also allows pupils to be stretched and challenged across the curriculum, whilst benefiting from the varied innovative teaching approaches which come from such an integrated approach.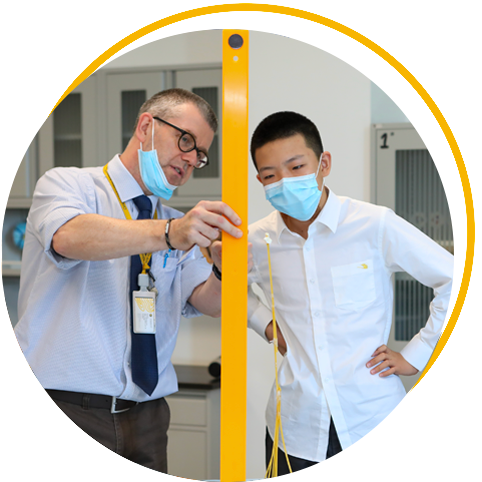 Middle School
Our goal in the middle school is to develop learners with outstanding knowledge, based upon the requirements of the Chinese National Curriculum, but also an ability to transition smoothly between their mother tongue and English.
Chinese and foreign teachers therefore collaborate in their teaching to ensure that our pupils develop an understanding of technical vocabulary in both Chinese and English, as well as an ability to apply their understanding in culturally diverse environments.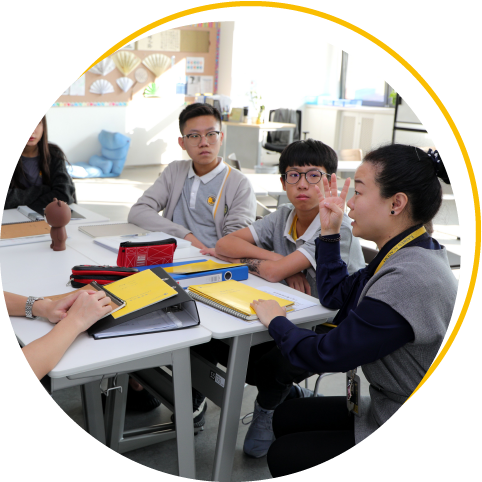 High School
Within the high school, our pupils are preparing for international qualifications ranging through iGCSE and the International Baccalaureate Diploma. As a result, they are fully immersed in English language as the medium of instruction. They develop the ability to communicate effectively in English both orally and in written form.
At the same time we ensure that our pupils continue to develop their mother tongue and are conscious of their deeply-rooted Chinese heritage. Graduates of Chaoyang Kaiwen Academy therefore emerge as global citizens with an appreciation of their Chinese nationality.