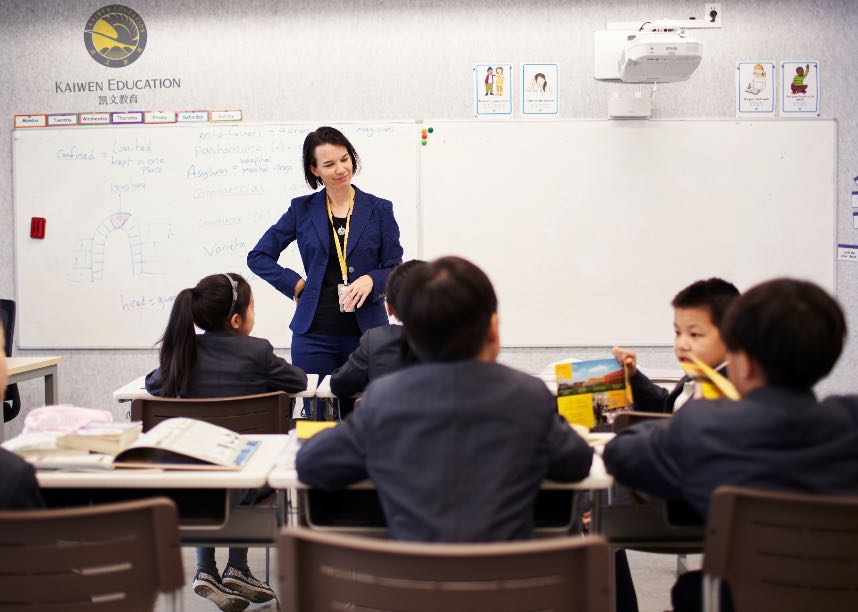 Kaiwen Education advocates and adheres to the philosophy of holistic development and education of the whole child.
Keeping watch on education has always been a process, and any challenge and change is an opportunity; Keeping the faith of education has always been a journey. School and family are partners. Teachers, parents and children are companions.
We are very pleased to share with you that by the noon of Monday, August 17th, all foreign teachers have received the special approval issued by the Education Commission to return to China, including the new international staff!
Upon receiving the approval list from the Education Commission, international teachers will need to apply for visas that allow them to come back to Beijing and to book flight tickets. They are required to have their COVID-19 test in hand to check in. They need to arrive a city and complete the 14-day isolation period before returning to Beijing. Presently, the transfer process of international flights returning to Beijing is relatively complicated, so it will take at least six to eight weeks for these international teachers to arrive CKWA campus.
Compared with other international schools, we don't have a high proportion of teachers who are not able to work on time, so we are confident to continue providing a high-quality curriculum through internal coordination and proper cover plans, rather than replacing it by blending teaching conducted by other schools. It gives our curriculum an advantage compared with other schools.
Staff Professional Development week will be held in the followingweek from August 24th. It provides professional developmentopportunities for teachers and also integrates different cultures.
Based on their research, Kaiwen XU, a renowned professor in Psychology Department from Peking University and his academic team, will continue to enrich and deepen Kaiwen Well-being program, in order to enhance the balanced education of students in the aspects of character cultivation, habit formation, health and safety, emotion and attitude, interpersonal relationship, and inner drive, etc., as well as effectively support students to become independent individuals.
In the 2020-21 academic year, high school curriculum pathways are led by the IBDP philosophy, providing BTEC and DP academic pathways, as well as a new music curriculum direction pathway. The integration of the National Curriculum and the Cambridge International Curriculum will be clearer, solidifying the CNC academic foundation, highlighting the academic strengths of the Cambridge International Curriculum and enhancing the strength and clarity of the Cambridge English curriculum, while improving all students' reading skills in both Chinese and English. Exploring and promoting the Kaiwen Teaching Method to enrich and optimize bilingual teaching strategies and interdisciplinary learning of English are the areas in which the school has focused on.
Clear information platform, learning platform and communication platform will help with the management and the home-school interaction of a modern school.
Information Platform: Power school. PowerSchool is the fastest growing, and the most widely used web-based student information management system in the world. As a large database, it can provide complete and safe data.
Learning Management Platform: Teams. Teams will better support the integration and transformation of online and offline learning. What's more, Teams is compatible with PowerSchool informationplatform, which can better help schools to make teaching more interactive and participatory and facilitate students to learn freely in class or at home.
Communication Platform: WeChat Work School WeChat Work, School WeChat Official Account, Parents' Email Address.
Chaoyang Kaiwen Academy is committed to promoting home-school interaction through clear information platform, learning platform and communication platform in 2020-2021 school year, to help Kaiwen families integrate into the big community of Kaiwen Education.
Uncertainty in the face of an epidemic is both a challenge and an opportunity for schooling, as we strive to develop learners towards a future with learning attributes that will support learning both in school and online.
Based on the school's previous experience with online learning and the receptivity and cooperation of students and families with online learning, if online learning is restarted, the school's schedule for online learning will be a shift and continuation of the school's schedule, and students will experience the full online school experience, rather than an abridged and adjusted online schedule. Music, Drama, Art and Physical Education will also be fully developed by our teaching team in a way that is appropriate for online learning to provide a fully developed online learning experience.
The school's community activities will also continue to support all families in understanding CKWA's education during the online learning period, with a variety of workshops, speech, and curriculum presentations continuing in an online format.
In preparation for the restart of the campus in May and June, we have accumulated rich experience in campus protection. With the support and guidance of the Education Commission and local health authorities, our campus protection measures have been launched.