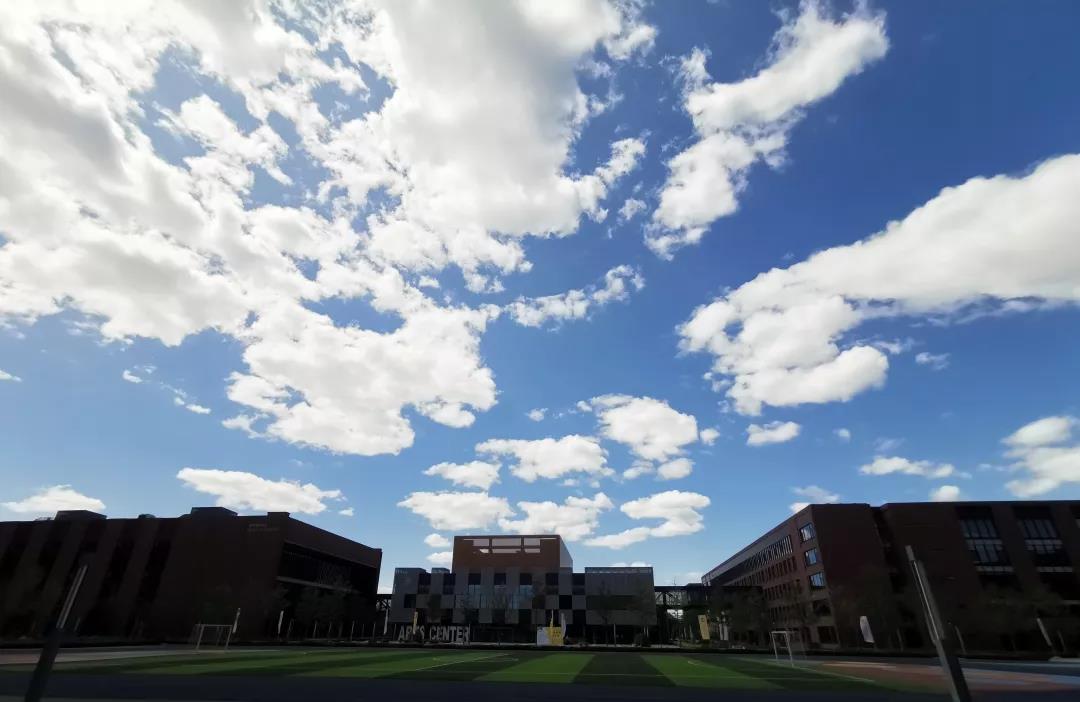 As the summer heat begins to disperse and the air becomes cooler, the new academic year of CKWA starts in this agreeable and pleasant season.
After a short summer break, many students and parents have found some pleasant surprising changes, big or small, happened to CKWA campus. However, we are not surprised by the surprising changes. All these come from day and night's preparation; all these hard efforts are for these satisfying smiles. When we truly see big smiles on children's face, and hear parents saying, "we are really lucky to have chosen Kaiwen", we suddenly feel that tears are swelling up in our eyes because we finally realize all the efforts are worthwhile.
Among various changes and developments, what make people most aspired and satisfied is the establishment of a new and sound leadership team with clear plan and strong executive ability. Through a various of events and program including the new teacher orientation, teacher PD week, Open Day, the opening ceremony, parent-teacher meeting and curriculum overview meeting, we have clearly felt the vigor and passion that this new leadership team has brought to CKWA.
Here, we would like to share with you their views on education and their expectations of the new academic year at CKWA.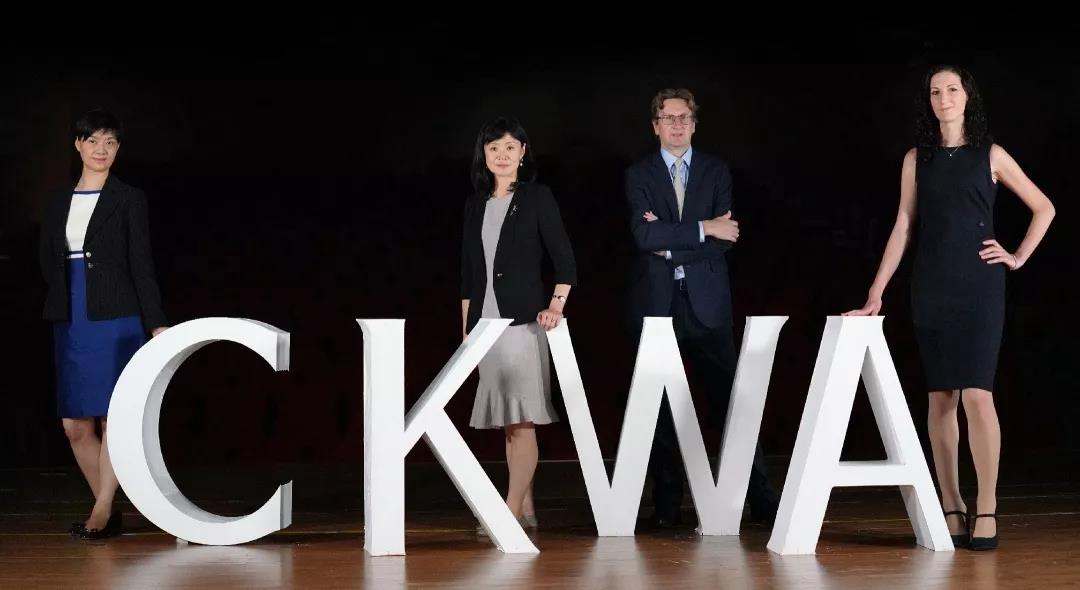 Christine Xu
Beijing Chaoyang Kaiwen Academy
Executive Principal
Christine Xu, executive principal of Beijing Chaoyang Kaiwen Academy. Christine has worked in international education for more than 20 years, enjoying rich experience in the implementation of international curriculum, accreditation of international schools, integration of eastern and western curriculum and cross-cultural leadership. She served as co-principal at Yew Chung International School of Beijing for more than 10 years. After that, she was promoted to be the Director of Curriculum and Instruction at Yew Chung Educational Foundation, taking charge of teaching and research of several schools at the same time. Christine Xu has now joined Chaoyang Kaiwen Academy. She is committed to provide international education that makes every Chinese confident. She firmly believes that excellent education leads to the success and happy life of every child!
Education is the best preparation for future. Education is neither starting point nor the destination. Education is life-long learning. There should be more possibilities for the future of our children. The definition of success should be more open and diversified. I believe the balanced education and whole-child education advocated by Chaoyang Kaiwen Academy will bring new development and exploration model to Chinese international education, and quality international education that Chinese will be proud of.
In the new academic year, well-being becomes a theme for Chaoyang Kaiwen Academy. The Parent Well-being Program kicked start four weeks ago. Student Well-being program, our innovative moral education course, started on the first school day, emphasis on the character building and upbringing of Kaiwen students. Chaoyang Kaiwen Academy is committed to the holistic and healthy development of all students. Another development goal of the school for this academic year is to consolidate the comprehensive academic standard. The weekly class newsletter has started to bridge the academic communication between the school and the families. We have also introduced sports program into Kaiwen curriculum, providing children with opportunities to experience a variety of sports in PE class and cultivating outstanding characters and leadership skills among students through sports.
Mr Andrew Leale
Beijing Chaoyang Kaiwen Academy
Deputy Head (Students)
Mr Andrew Leale graduated from Oxford University, with honorary degree in Politics, philosophy and Economics. He joined CKWA as deputy head (students) in August 2019. Before joining CKWA, Andrew was the board member of many famous British schools, among which is Tonbridge School, a member of the Eton Group that is recently elected as "the Annual School of the UK". Mr Andrew used to be responsible for the boarding program of Tonbridge School, while taking the role as academic principal. He has helped many students to successfully get enrolled into Cambridge University, Oxford University, and many other top universities in the UK or US.
My 25 years of experience as an educator have taught me that every pupil is different, with unique needs, ambitions and potential. For that reason, I am a passionate believer in a holistic education, which allows each student the opportunity to unearth their own talents and to achieve the success and the self-assuredness which is needed for the next stage of their life. I have seen very many pupils, over the years, use the confidence developed in one area of school life to achieve unimaginable success in another. That is why I see the pastoral and co-curricular aspects of school life not as in competition with the classroom but as a crucial enabler of academic success.
I hope, then, that I will bring to CKWA a sense of community and a feeling amongst all of our pupils that they are part of something bigger than themselves. For some they will be part of a happy home room community, others will feel part of a thriving boarding community. Ultimately, I hope that all CKWA pupils will feel part of an integrated global community, in which their bilingual education, their excellent academic qualifications and their cultural flexibility will allow them, as adults, to become leaders in their chosen field.
Ms Emma Scott
Beijing Chaoyang Kaiwen Academy
Head of Primary
Ms Emma Scott joined CKWA in August 2019 and took the role as Head of Primary. Ms Emma has rich experience in international education field and has taken the leadership role in many international schools all over US, Chongqing and Guangzhou. She believes that through innovative international curriculum, CKWA will empower students to fully put the knowledge and expertise they have learnt into practice in real life so that they can meet the challenges arising from the constantly changing and diversified global environment. Extensive experiential learning opportunities, and the relentless pursuit of the highest academic standards has made sure that CKWA is parents' first choice for students to experience international education.
Embracing a student-centered, progressivist philosophy, Emma believes that an international education must inspire epistemological understanding, with students learning how to think and how to know. Developing skills in critical thinking, reflection and communication empowers our children to become competent thinkers and learners, empowering them to fully access our ever-changing world.
Learning is a personal and individual process. Each child is unique. To be effective, teaching and learning must identify where each individual learner is on their own journey and focus on the path that will empower them to achieve their next goal. Classroom environments at CKWA are student-centered, tailoring the learning programme to meet the individual interests, talents and learning aspiration of each and every student. Strong relationships with our expert, overseas and local teachers cultivates a rich, supportive and nurturing learning environment. Teachers at CKWA embrace a culture in which students pose questions, trial new methods, work collaboratively, solve problems and celebrate both success and failure. Only by failing can one genuinely reflect, adapt and grow stronger.
CKWA students learn in premium facilities. World-class sports coaches and accomplished arts specialists from leading international institutions work with closely with our K-G5 students, demonstrating our full commitment to an outstanding experiential programme. A careful balance of sports, arts and respect for traditional Chinese language and culture compliments our rigorous academic programme. Parents are crucial in the learning process. Here at CKWA we actively embrace parents as partners in the learning experience of their child and seek continued collaboration between home and school to ensure a truly personal educational experience for each student.
As newly appointed Head of Primary at CKWA, Emma feels honoured to be part of CKWA community. Emma looks forward to working alongside our team of passionate, experienced Primary educators and embraces our wider parental community. Emma commends our CKWA parents who have selected our prestigious, world-class programme for their child. By working effectively together, we will provide your child with an innovative, balanced and tailor-made educational experience, creating global-leaders and active world-changers.
Ms Fuli Wang
Beijing Chaoyang Kaiwen Academy
Head of Secondary
Ms Fuli Wang has worked in the education field in secondary school home and abroad for 27 years. Being highly familiar with various international curriculums and education framework including IGCSE, A-level, AP and IB, she is committed to practicing the integrated philosophy of eastern and western education. For years, she has devoted herself into the undertaking of teaching and learning as well as education management with her passion and commitment. She respects students with love and understanding by taking the whole child approach, which helped her to gain a good reputation among students and parents. She has been honored the title of Beijing private schools' advanced educators many times.
I have witnessed the growth of many excellent students over the past thirty years of work in education field. Through the analysis and tracking of their growing path, I have realized that the responsibility of an educator is much more than helping academically successful students to be enrolled into dream universities. A more important mission is to cultivate children's adaptability through holistic education, and to cultivate their perseverance to bear unexpected blow. Perseverant confidence and optimism are not only the basis for academic progress and career success, but also a prerequisite for a happy life.
To cultivate these precious qualities, we should not only encourage and compliment children when they achieve good academic results but should also use our encouragement and compliment in an appropriate manner so that children can adopt a positive, optimistic and perseverant growth mindset. Our compliments should focus more on the effort that they have put into study during the process, rather than on how clever and capable they are. This is because we have seen that successful life is not achieved by high IQ and aptitude, but more by perseverant effort, steady progress, continuous improvement and sustainable development. I believe this is the development direction of Kaiwen international education, that is, to foster optimistic, confident, resilient and perseverant talents!